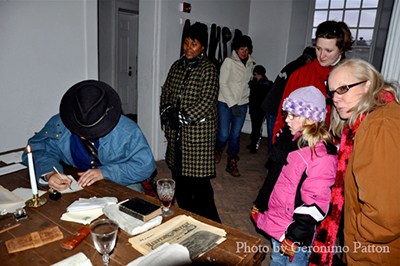 Welcome to allmichigancivilwar.com! This site is dedicated to helping you find out all you can about Michigan's rich experience in the Civil War AND the many ways you can commemorate it!
More than 90,000 Michigan men served in the war. This represented almost 25% of the State's male popluation in the 1860 census. Michigan raised 34 regiments of infantry, one sharpshooter regiment, eleven cavalry regiements, fourteen artillery batteries and one engineer regiment as well as sent smaller bodies of men to serve in units from other states. From this number, 14,434 men died in the service. As was true with the Civil War, most of the men lost weren't to the battlefield directly. 4,448 men were lost directly to combat while over 9,000 were from disease.
But military service was only the tip of the iceberg of Michigan's involvement in the war. For every man who marched off, a family of many stayed home to wait, worry, be proud and carry on. More who didn't serve in the ranks helped the war effort by keeping the Northern war machine moving by keeping enterprise moving forward, whether at their home farms or in cities working for larger businesses. Politicians still had to represent Michigan in Washington, Lansing and home counties and cities. Families wrote letters and kept farms and businesses functioning. The US Sanitary Commission and Christian Commission, as well as other organizations, provided directly for the soldier's relief and comfort.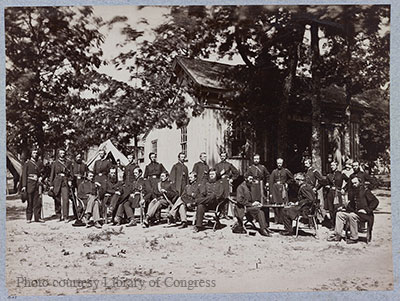 Today we are in the midst of the Sesquicentennial of the American Civil War. As a resident of or a visitor to this great state, there are so many ways you can learn more about the great sacrifice given to us by our ancestors of 150 years ago. Our role is to provide you with one central site to learn about the many rich opportunites which Michigan provides you to learn about her Civil War history.
As rich as the history is, there are many ways you can experience it.
Visit our calendar for an up to date list of events across the state.
Did You Know?

Michigan's GAR Museum Showcases
Remembering Michigan's Civil War Soldiers
Michigan's Grand Army of the Republic (GAR) Memorial Hall and Museum in Eaton Rapids will be sponsoring a Free Civil War History Seminar on Sunday, September 25, 2016, at 3:00 PM at Michigan's GAR Memorial Hall & Museum located at 224 South Main Street in Eaton Rapids. The topic of the presentation is entitled Remembering Michigan's Civil War Soldiers.
David Finney will provide a presentation on his latest book, Remembering Michigan's Civil War Soldiers, which highlights hundreds of Michiganians who were committed to preserving the Union. In particular, the presentation will feature images of the 4th Michigan Cavalry, which captured Confederate President Jefferson Davis. Most of the images have never been published before.
A nationally recognized scholar author and lecturer regarding the Civil War, Dave Finney served for 37 years as a history teacher and chairman of the history and social studies department at North Farmington High School. During that time he also taught as an adjunct faculty member at Oakland Community College and the University of Detroit/Mercy. Additionally, Finney worked for five summers as a seasonal historian at Fredericksburg-Spotsylvania National Military Park and Petersburg National Military Park. He has authored and contributed to numerous publications. His most recent book is: Remembering Michigan's Civil War Soldiers by Arcadia Publishing. A historical consultant on Antietam: A Documentary Film, he also contributed to documentaries produced by Michigan Government Television, Media Magic, and Historical Films Group.
Come join us as David Finney leads his listeners on captivating discussion about our remarkable Michigan Civil War soldiers. As an added bonus, the Museum will be celebrating it third anniversary so several other commemorative activities also will be taking place that afternoon. There is no charge for admission and refreshments will be served. Additional information regarding the seminar may be obtained by going to Michigan's GAR Memorial Hall & Museum Face Book page at GARBrainerdPost111MemorialHallAndMuseum or to our website at http://garmuseum.com/.