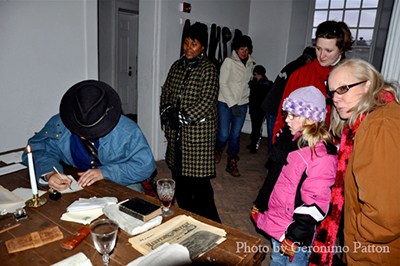 Welcome to allmichigancivilwar.com! This site is dedicated to helping you find out all you can about Michigan's rich experience in the Civil War AND the many ways you can commemorate it!
More than 90,000 Michigan men served in the war. This represented almost 25% of the State's male popluation in the 1860 census. Michigan raised 34 regiments of infantry, one sharpshooter regiment, eleven cavalry regiements, fourteen artillery batteries and one engineer regiment as well as sent smaller bodies of men to serve in units from other states. From this number, 14,434 men died in the service. As was true with the Civil War, most of the men lost weren't to the battlefield directly. 4,448 men were lost directly to combat while over 9,000 were from disease.
But military service was only the tip of the iceberg of Michigan's involvement in the war. For every man who marched off, a family of many stayed home to wait, worry, be proud and carry on. More who didn't serve in the ranks helped the war effort by keeping the Northern war machine moving by keeping enterprise moving forward, whether at their home farms or in cities working for larger businesses. Politicians still had to represent Michigan in Washington, Lansing and home counties and cities. Families wrote letters and kept farms and businesses functioning. The US Sanitary Commission and Christian Commission, as well as other organizations, provided directly for the soldier's relief and comfort.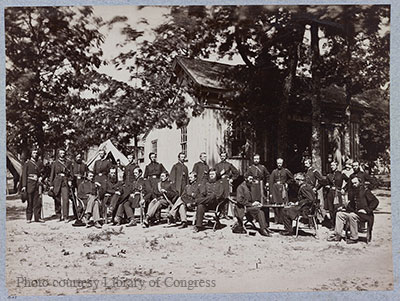 Today we are in the midst of the Sesquicentennial of the American Civil War. As a resident of or a visitor to this great state, there are so many ways you can learn more about the great sacrifice given to us by our ancestors of 150 years ago. Our role is to provide you with one central site to learn about the many rich opportunites which Michigan provides you to learn about her Civil War history.
As rich as the history is, there are many ways you can experience it.
Visit our calendar for an up to date list of events across the state.
Did You Know?

New Collection of Michigan soldier's letters available!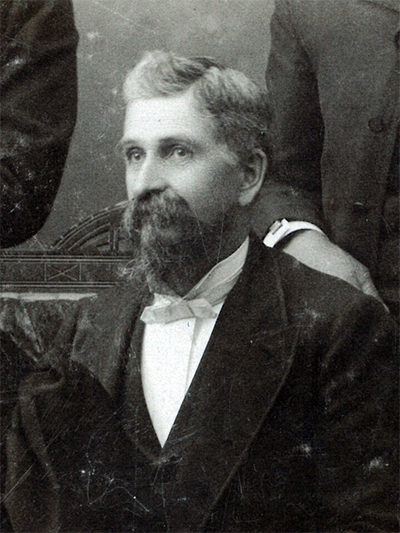 We were contacted by the Great Granddaughter of John Hough of the 1st Michigan Engineers and Mechanics, pictured above from a family portrait taken in 1897. She wanted to make sure a collection of 15 of his letters she had and has transcribed will be well cared for for future generations. We proudly recommended several state archives and they will go to one of them.
We have been allowed to publish the transcripts of John's 15 letters home. Written in 1864 and 1865, these give another glimpse into the daily life of a Michigan soldier in the Civil War. John spent a great deal of time assigned as a cook and writes about that process as well as their time on the march through the Carolinas with Sherman. He describes the winter quarters they built outside of Savnnah. We encourage you to go to the John Hough main page and read through them!